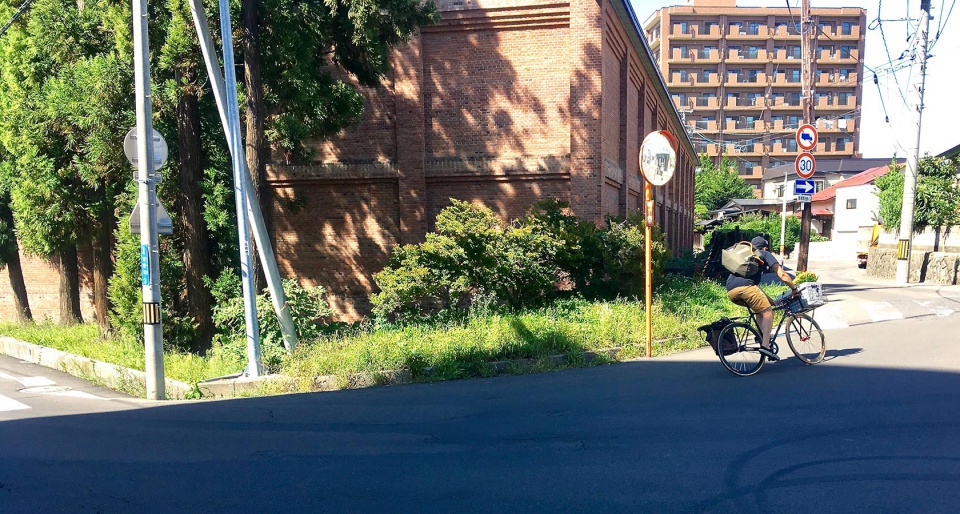 b/l bags by slowpoke
news
2017.12.28
To be prepared.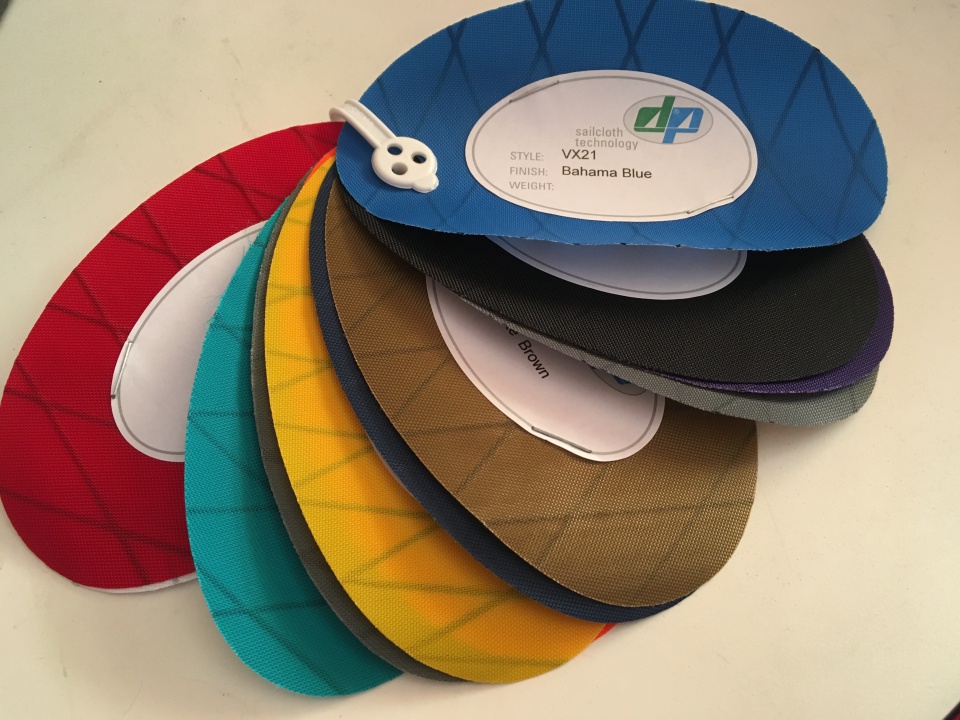 We're preparing for new materials.
about
BUMMER AND LAZARUS BAGS
SAN FRANCISCO
(19世紀SFに実在した"自称"合衆国皇帝、エンペラーノートン1世に連れ添っていた二匹の雑種犬、バマーとラザロに由来。)
Our name originates from the "self-proclaimed" US Emperor Norton I, who existed in the 19th century in San Francisco. Two mongrel dogs, Bummer and Lazarus, sat beside the Emperor.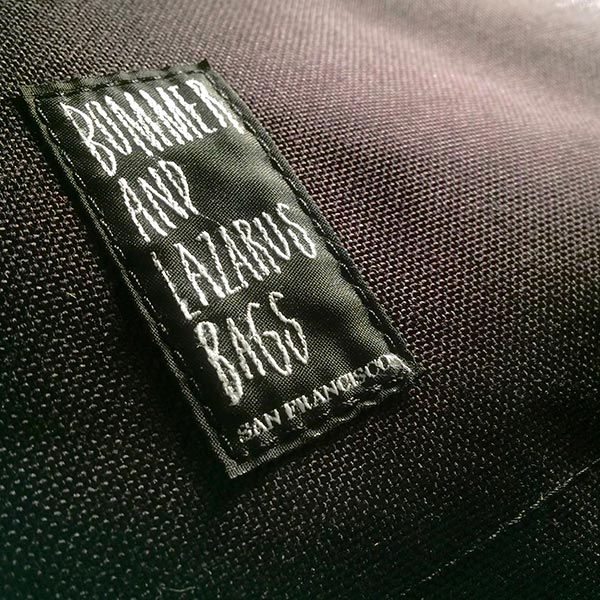 2003年頃、SFのリヴィング・レジェンドEric Zo の製作するZo bagsに影響を受け、中古ソファ・バナー生地をUPCYCLEしたLovelife bagsが、SteveとNoriの二人により、現地SFにて始動されました。が、僅か数年で休止した彼らに代わり、友人でもあり、当時、日本で唯一受注販売していた私達(slowpoke)が その意思を受け継ぎ、アメリカ、イギリス等々から、ヴィンテージのカーテン生地、ギターストラップやパーツ等を使用した Monico Cruz in San Francisco Bags を2005年頃に始動させました。すべて日本でハンドメイド/UPCYCLEしておりましたが、一言で言うところの"Fashion"という枠からは抜け出せていないと感じていた私達は、結果的にLovelife bags同様、製作をセーブしながら休止に至りました。そんな中、メッセンジャーバッグのオリジネイターであるNYのDe martini 、その後のZo bagsという、メッセンジャーバッグ黎明期の歴史にあらためて触れることをきっかけに、いつしかルーツで敬愛して止まない彼の地SFでバッグを製作したいと考える様になっていきました。昔ながらのヘヴィなUSAキャンバス地やコーデュラナイロン生地等を使用し、よりシンプルに、且つ、デイリーに使用出来る丈夫な物を。ただし、懐古主義的にではなく…
Around 2003, influenced by Zo bags produced by living legend Eric Zo, Lovelife bags was started in San Francisco by Steve and Nori using upcycled sofa banner fabric.
We had been ordering Lovelife to Japan, so when they stopped producing after a few years, we inherited their intentions. We started collecting vintage curtain fabric and guitar straps from the United States, United Kingdom, etc. and started Monico Cruz in San Francisco around 2005.
All handmade and upcycled in Japan, we felt that we could not escape from the frame called "Fashion". As a result, like Lovelife bags, we reduced and finally stopped production.
During this time, we studied the history of the messenger bag, originating from De Martini in New York, and Zo bags. I began to think that I wanted to make bags again by using the old-fashioned heavy-duty USA canvas and Cordura nylon fabric to make it more simple and durable for daily use.
However, not on a nostalgic basis ...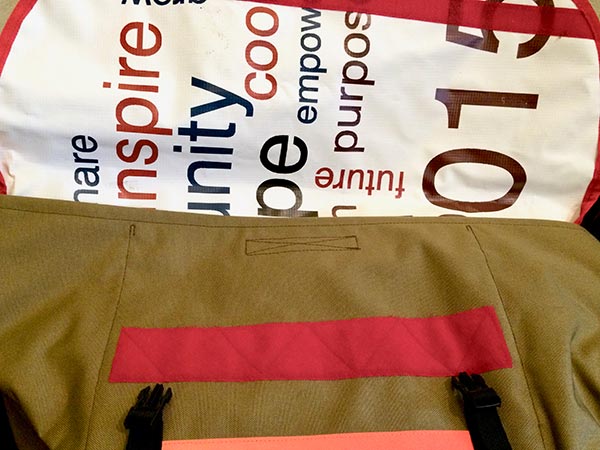 結果、使用されるパーツ・パターン等を新たに見直した2016年、"MADE IN SAN FRANCISCO"の BUMMER AND LAZARUS BAGSは、現地NPO、THE OFFSET PROJECT協力の元、ライニングは中古バナーをリーガルに提供して頂く事に成功したのに加え、バックルは新古品のITW NEXUS社製を入手出来た事により、1stロットはスリング型のメッセンジャーバッグ1型(Medium Size)2色の80個、ファニー パックは縫製工場からのコーデュラ生地残布をUPCYCLEし、全てアソートマルチカラーで約120個無事に製作されました。また、このバッグは一見して分かる通り、敬愛するFrank De MartiniやEric Zoというハンドメイドメッセンジャーバッグの先人らへのオマージュでもありました。そこからさらなる進化を求めた2017年、私達は新たなパーツと良質なキャンバス生地を入手しアップデイトした、2ndロットのスリング型メッセンジャーバッグを2型(Medium SizeとLarge Size)2色の約120個を製作しました。既に3rdロット製作に動き出している私達ですが、"よりシン プルに、且つ、デイリーに使用出来る丈夫な物を"の製作理念に従い、これからも流行に捉われない良い製品作りに邁進し、いちインディペンデントメイカーであり続けます。
As a result, in 2016 when we newly reviewed the parts and patterns, the local NPO, THE OFFSET PROJECT, legally provided BUMMER AND LAZARUS BAGS of "MADE IN SAN FRANCISCO", with a second-hand banner for lining. We succeeded in getting buckles made by ITW NEXUS company. The first production was 80 Sling Type messenger bags (Medium Size) in two colors. 120 pieces of the Funny Pack were made from remaining upcycled Cordura fabric produced in assorted colors.

You can see at a glance that this bag was also a tribute to the pioneers of the handmade messenger bags that we adore, by Frank De Martini and Eric Zo. In 2017, seeking further evolution, we produced 120 pieces of the sling type messenger bags, upgrading to two types (Medium Size and Large Size) with new parts and good quality canvas fabric.
We are already working on our third production, but in accordance with the production philosophy of "sturdy things that can be used simply and daily", we struggle to make good products which can not be caught up in fashion. We will continue to be an independent maker.